Sunday School & Creche

Link to Messy Church @ Lyle Kirk
Sunday School Photos - February 2018

__________________________________________________________________________
Sunday School Photos - April

_________________________________________________________________________________
Well we are continuing to learn about the Lords Prayer at Sunday School. On Sunday 31st January we had pictures they had to colour in, then the children had to decide what order they went in. We had great fun. Pictures are now displayed on our wall in the hall - come and have a look!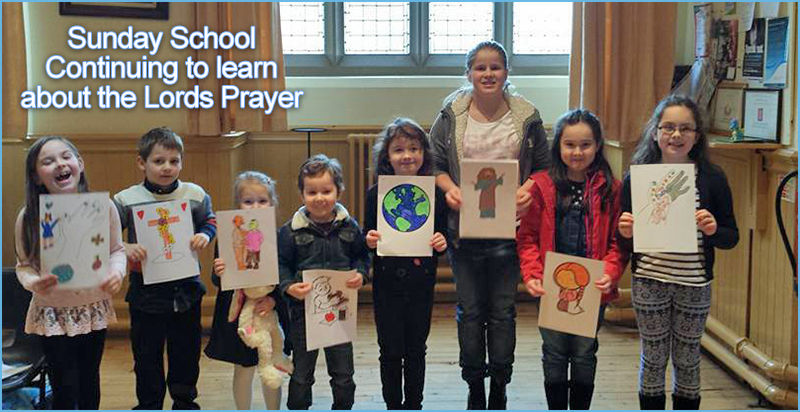 _______________________________________________________________________________
A wee photo of what the children in Sunday School made this morning. (17th January) They were learning the Lords Prayer


At Lyle Kirk Sunday School we aim to let the children have fun while learning about God and the Christian life. We are taking characters from the bible and relaying stories about them and then making crafts. So far we have talked about Noah when we created a large wall mounted picture, then it was onto Joseph where they made multi coloured coats, boats and dream catchers, then it was the time for the Holiday Club (see separate article) and the children learned about Moses making all sorts of crafts such as wriggly snakes and baskets.
Sunday School starts at 11am and runs for an hour every Sunday of the year. The age range is 3 - 12. We also have a crèche for the younger ones.
We would love to start up a teen group and will be looking into this in the near future.
Any questions please don't hesitate to contact me by e-mail pamela.stewart3@ntlworld.com.
As well as the children coming along we would love to see more adult helpers. What we really need is enough people to start a rota for every month so the more names we have the less chance you have of being roped in. It would be great to have rota for every month letting the leaders (Jan, Helen and myself) have a wee break. All the helpers are required to do is help the children, be there as an extra pair of hands and eyes. The leader for that month will do the preparation. We would never ask you to do anything you felt uncomfortable about.
Think about it and pray about it. I am sure God will help us with this one.
Pamela Stewart