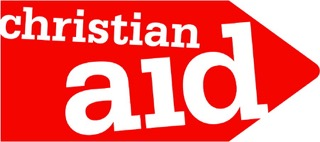 Christian Aid week 2020 - Sunday 10th to Saturday 16th May
Love never fails. Coronavirus impacts all of us. But love unites us all.
Local Christians launching virtual appeal to tackle global poverty and corona-virus
The local committee of Christian Aid has switched its door-to-door fundraising efforts to an online version due to social distancing rules.
Christian Aid is the international aid charity for 41 different Christian denominations in the UK and Ireland. The organisation was founded to support refugees in the aftermath of World War 2.
Each May, during Christian Aid week, volunteers from local congregations work together to raise funds via door-to-door & church collections as well as hosting a series of 'Big Breakfast' fundraisers. However, the ongoing pandemic has put a stop to face to face fundraising this year.
Local Christian Aid Chairman, John Clark, said:
"The local community are always such strong supporters of Christian Aid's ongoing work to tackle poverty in the developing world - with almost £5000 being raised during various events in 2019.
"However, this year the corona-virus pandemic places a new dimension on our fundraising. Health systems in the many Western nations are struggling to cope with the impact of the virus. Poorer nations are likely to suffer particularly from COVID-19. Many people living in these nations do not have access to soap, running water and basic hygiene facilities in their homes.
"We are aware that many local families will face an uncertain financial future themselves, but would like to invite people, who are able, to support our appeal this year. Donations can be given securely via our local JustGiving page
https://www.justgiving.com/fundraising/greenock-ca
Thank you."
If anyone prefers to donate by cheque please make them payable to 'Greenock Christian Aid' and post them to Christian Aid, Westburn Parish Church, 9 Nelson Street, Greenock, PA15 1TP.
Christian Aid week 2020 will take place between Sunday, 10th May and Saturday, 16th May. You can see more detail by clicking here
https://www.christianaid.org.uk/appeals/key-appeals/christian-aid-week
To find out more about the local Inverclyde Christian Aid Committee please contact
John Clark (Chair - john-clark16@sky.com), or
Simon Hutton (Treasurer - simonhutton2007@googlemail.com)